Education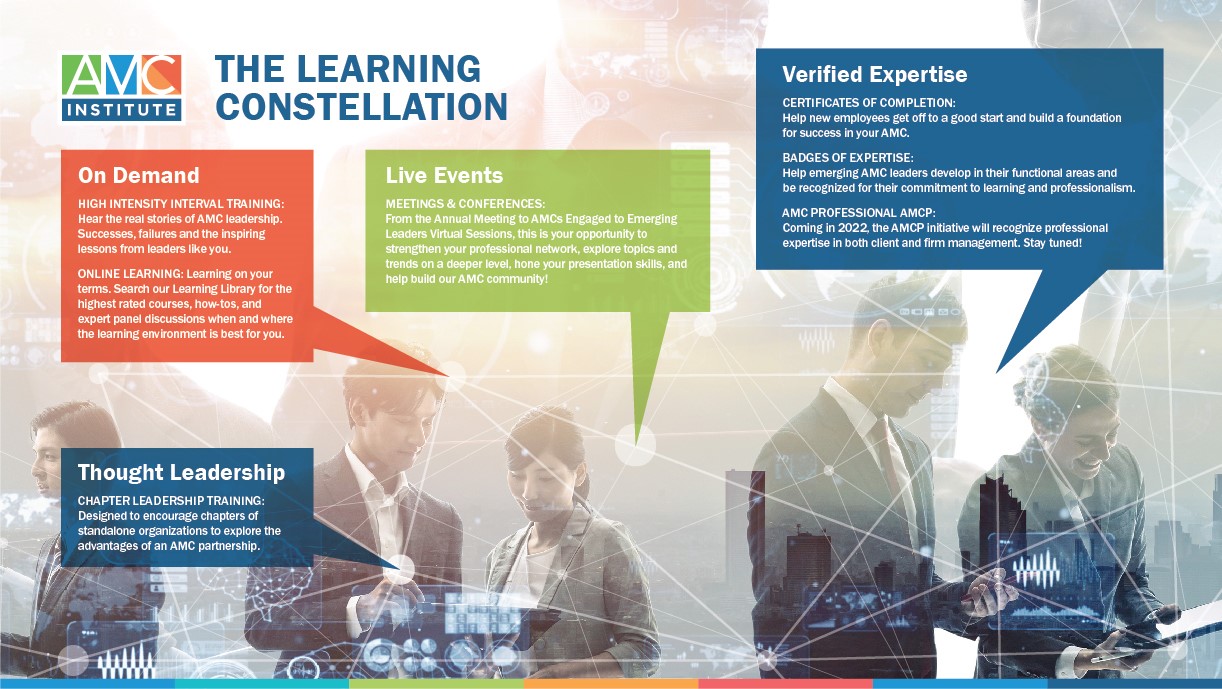 AMCI is committed to professional excellence for all levels of AMC executives.  AMCI offers a wide variety of programs and formats including:
Meetings & Events - Focused on opportunities to connect with peers and mentors, share best practices and learn from leaders both at in-person events and through webinars including the Engagement Lounges.  
Professional Advancement Online - An initiative to provide learning experiences for all levels through the AMCI certificate program, on-demand content and the Chapter Training Academy.