AMCI Partnership
AMCI Strategic Partners



Associated Luxury Hotels International (ALHI) serves as the global sales and marketing extension to a carefully curated portfolio of more than 300 of the world's most distinguished independent luxury hotels and resorts, cruise lines and destination management companies.
Building upon 30 years of experience within the industry, ALHI continuously strives to be intentionally different by offering an exclusive portfolio that embodies an independent spirt and commitment to excellence. Staying true to this vision, only a handful of properties are selected to join the curated collection annually. It is this ethos that earns ALHI the most notable accolades in the meeting and events industry, which we take great pride in and strive to maintain.
With hospitality and service at our core, ALHI serves as stewards for the hospitality and meetings industry, sharing best practices, connecting people and fostering innovation to empower our community.
Destination DC is a vital economic development organization that promotes Washington, DC as a world-class destination for conventions, tourism, sports and special events with an emphasis on the arts, cultural and historical communities. DDC is a private, non-profit corporation with a membership of over 1,000 businesses and organizations that support the DC travel and tourism sector. The organization's work helps to generate economic impact for the city, create jobs and support local businesses. Destination DC is also a leader in promoting sustainable tourism practices.
Destination DC attracts and promotes an extensive variety of events to the LEED-certified Walter E. Washington Convention Center, a state-of-the-art facility that is equipped to handle events of all sizes.
Learn what sets Destination DC apart! https://washington.org/meetings
For more than 78 years, Encore, formerly PSAV®, has been setting the standard for event technology services within the hotel, resort, and conference center industry, offering the expertise for everything from intimate gatherings to large conventions.

Today, audiovisual support is no longer simply a microphone and a flipchart. It now includes computer interfaces, high-definition imaging, rigging, power distribution, component video, concert sound and lighting, Internet and network services, special effects, virtual meetings, exhibitor services, plus all the traditional basic equipment. Our focus is on delivering innovative technology, combined with legendary customer service to ensure your satisfaction and that of your attendees.

Our depth of local resources, including hospitality professionals, technical experts, and extensive audiovisual inventory, turns good into spectacular with ingenuity and inspiration. From boardroom to ballroom, courtyard to convention center, Encore has a customized solution for every challenge. Add our flexible approach, access to advanced technology, unparalleled execution consistency, and a proven understanding of the science behind attendee learning, your choice becomes crystal clear — when you select Encore to manage backstage, the experience onstage will be extraordinary. To learn more, visit https://encoreglobal.com/. 

It all starts with our meetings spaces. Miami has countless options of distinctive spaces that offer state-of-the-art, flexible indoor locations. From there we offer a world of great hotel, dining and entertainment options fit for every budget.
When your attendees are ready to explore, Miami is the perfect playground for them to discover what they are looking for. Outdoor adventure, art, culture, shopping, entertainment, eclectic neighborhoods and an array of dining options that range from Michelin star restaurants to eating under the stars at popular food trucks and pop-ups.
As your Miami meeting specialists, we're here to help by facilitating relationships between meeting planners, venues and specialty partners. Each of our sales team member are uniquely qualified to help you plan a successful and memorable Miami meeting, with knowledge and expertise of the destination that is hard to rival. Our goal is to not just meet your expectations, but to exceed them. We are here to help you create success, and look forward to connecting.
The Detroit Metro Convention & Visitors Bureau is a private, not-for-profit organization whose mission is to market and sell the metropolitan Detroit area on a worldwide basis as a destination for leisure and business travel including conventions, trade shows, corporate meetings, tours and incentive travel to maximize additional visitors, visitor expenditures, state and local tax revenues and job opportunities. More than 700 businesses are represented in the DMCVB's membership. The DMCVB was founded in 1896 as the world's first convention and visitors bureau.
The Los Cabos Tourism Board is an official independent body dedicated to promoting the region´s tourism facilities and assets, both nationally and internationally. Los Cabos Tourism Board provides visitors with information on the destination and its many facets, catering to the needs of the tourist or business traveler. The Meetings and Conventions team works with organizers and planners to structure meetings, incentives, conventions, and exhibitions. The Los Cabos Tourism Board is ready to be your strategic partner and ensure your event is unique, successful, and unforgettable for your clients. Visit them at www.visitloscabos.travel. 
Marriott Bonvoy®, Marriott International's award-winning travel program and marketplace, invites travelers to experience the extraordinary at thousands of hotels and resorts worldwide. Members earn points toward free nights, unrivaled experiences, flights, and more.
To enroll for free or for more information about Marriott Bonvoy, visit marriottbonvoy.com.

Personify partners with associations, chambers of commerce, nonprofits, event professionals, YMCAs, JCCs and other organizations to help them bring people and ideas together. Our technology platform, combined with our professional service and support, empowers organizations of all sizes at every step of their journey. Personify's integrated solutions enable clients to build reliable revenue streams and achieve greater success, and our partnership means they never do it alone. To view our full suite of solutions, visit personifycorp.com.

MGM Resorts International (NYSE: MGM) is an S&P 500® global entertainment company with national and international locations featuring best-in-class hotels and casinos, state-of-the-art meetings and conference spaces, incredible live and theatrical entertainment experiences, and an extensive array of restaurant, nightlife and retail offerings.

MGM Resorts creates immersive, iconic experiences through its suite of Las Vegas-inspired brands. The MGM Resorts portfolio encompasses 29 unique hotel and destination gaming offerings in the United States and Macau, including some of the most recognizable resort brands in the industry such as Bellagio, MGM Grand, ARIA and Park MGM. The Company's 50/50 venture, BetMGM, LLC, offers U.S. sports betting and online gaming through market-leading brands, including BetMGM and partypoker. The Company is currently pursuing targeted expansion in Asia through the integrated resort opportunity in Japan. Through its "Focused on What Matters: Embracing Humanity and Protecting the Planet" initiative, MGM Resorts commits to creating a more sustainable future, while striving to make a bigger difference in the lives of its employees, guests, and in the communities where it operates. The global employees of MGM Resorts are proud of their company for being recognized as one of FORTUNE® Magazine's World's Most Admired Companies®. For more information, please visit us at www.mgmresorts.com.

Discover Canada's top three meeting destinations, Business Events Montréal, Destination Toronto, and Tourism Vancouver (MTV). While each destination has individual and unique offerings, they share commonalities including leaders in the meetings & events industry dedicated to the advancement of education & leadership in the AMC community, deep-rooted commitment to multiculturalism, diversity, and inclusion, and strong air access for North American & International destinations. Discover for  yourself: https://meetings.mtl.org/en, Destinationtoronto.com and  www.destinationvancouver.com
Here at Visit Oklahoma City, our mission is to promote Oklahoma City as a first-class visitor destination. We also help contribute to the economic well-being of Oklahoma City and its citizens through the solicitation and servicing of conventions and other related group business.
If you're looking at Oklahoma City as a potential meeting or convention location, we're here to make you look like a rock-star for picking such an energetic and welcoming destination. Our convention sales and services staff would love nothing more than to make sure your event goes off without a hitch.
We're pretty proud of the recent progress our city has made, and we love showing off all that Oklahoma City has to offer. Public and private partnerships over the last two decades have dramatically transformed the face of the city, making it easier than ever to brag on OKC. Since 1993, Oklahoma City has seen more than $5 billion of public and private investment in quality-of-life projects and improvements throughout the city. And we aren't finished yet; in fact, the best is yet to come. 
This is the place where "never been done" gets done every day. If you're dreaming about breaking the mold with your next meeting or event, Orlando offers a world-class convention center, diverse hotel options and larger-than-life entertainment. Visit OrlandoMeeting.com to learn more about offerings for groups and hands-on dedicated service. Learn more at www.OrlandoMeeting.com.
 A non-profit organization, Visit Spokane is committed and passionate about marketing the Spokane region for conventions, meetings and leisure travel. As the official Destination Marketing Organization for Spokane and Spokane County, Visit Spokane employs a staff made up of marketing professionals and sales experts whose goal is to make our community better through the power of tourism.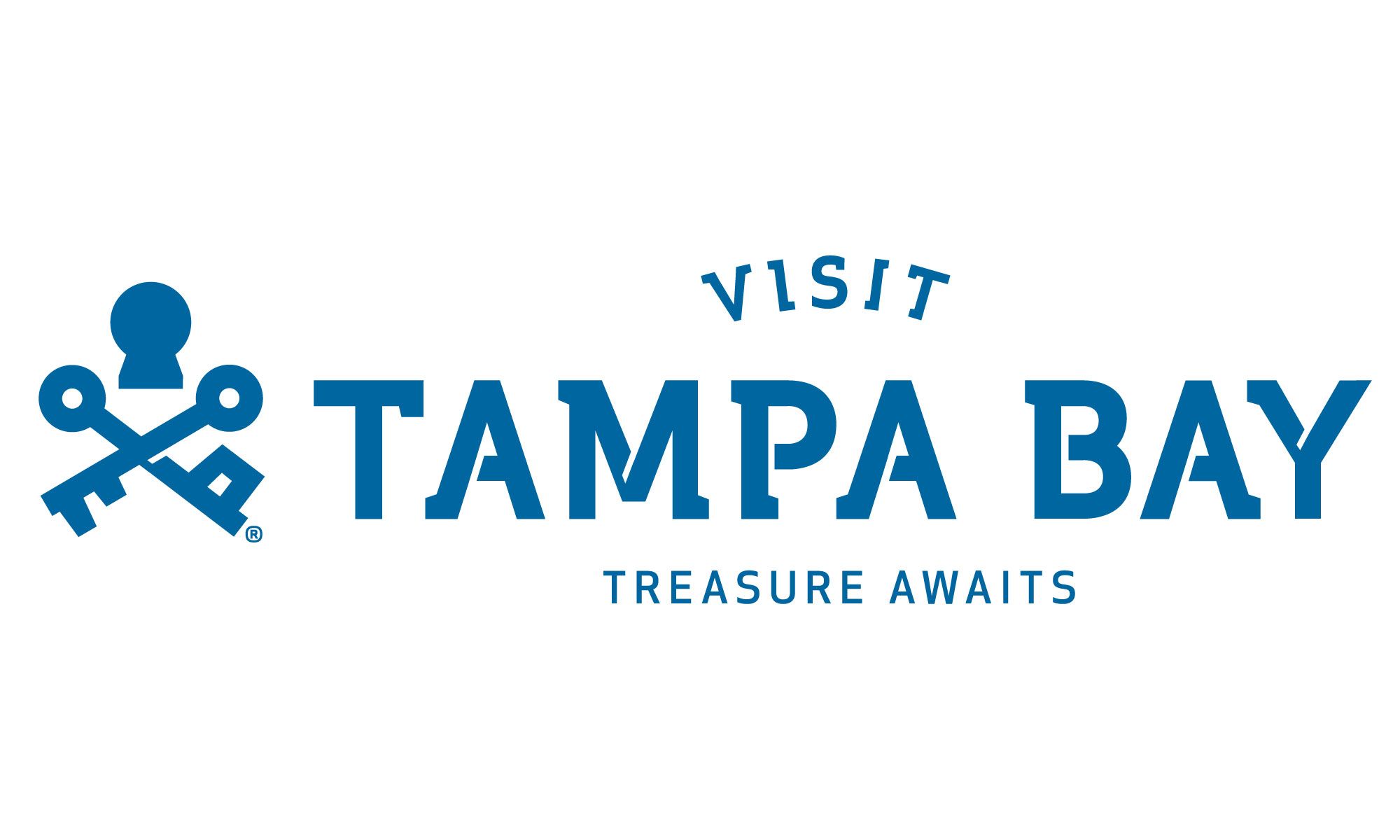 Unlock Tampa Bay, the heart of Florida's Gulf Coast. Bask in the sun, fun, and culture make Tampa Bay the ideal spot for your meeting. The nation's best airport is just minutes from downtown's 600,000-square-foot waterfront Tampa Convention Center. Beyond its doors, Tampa Riverwalk links high-end hotels, outdoor venues, and cultural centers like gems on a string. Dine effortlessly at world-class restaurants with cuisine as rich as our culture, with newly recognized Michelin Start restaurants. Our historic streetcar can whisk your attendees to a night of dining and dancing in Ybor City, where Cuban artisans hand-roll cigars as they have since 1885. Join the spirit of José Gaspar, Tampa Bay's patron pirate. Treasure awaits at www.visittampabay.com  
AMCI Leadership Circle