10 Easy Ways to Promote Your Call for Papers
Are you looking for creative ways to attract the best speakers and content contributors to your event? If so, you're not alone! Many struggle with this same challenge.
One sure fire way to improve the quality of speakers at your next conference is to create a larger pool of applicants. Take a look at this infographic by OmniPress to learn 10 easy ways to promote your call for papers.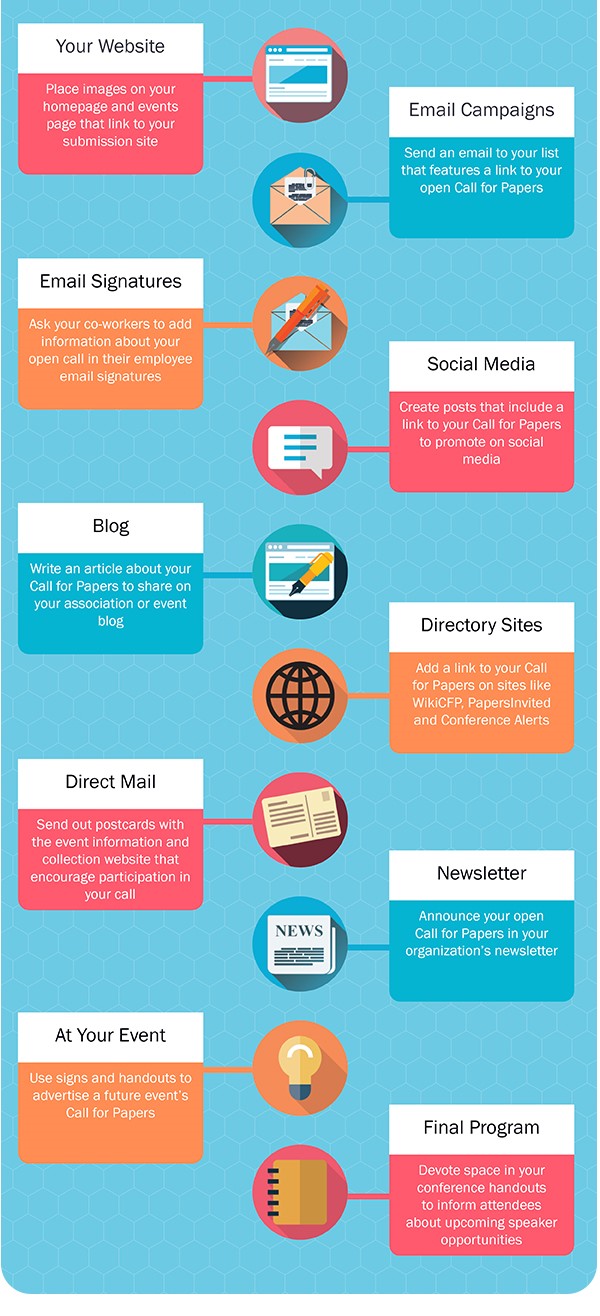 Share this post: