By Todd Marinko, Vice President, Marketing, PSAV




Regardless of what phase of reopening your state or country is in, our industry is forever changed due to the
impact of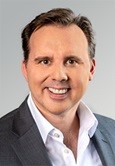 COVID-19. Social distancing, enhanced cleaning procedures, and conference calls have become part of our everyday lives.
But as we begin the return to live and hybrid meetings, what will those events look like?
To help kickstart this effort, PSAV has recently launched MeetSAFE – a set of guidelines to help the live event industry safely adapt to the changing landscape for meetings and events.

The MeetSAFE guidelines focus on four key areas that address how to reduce risk, increase confidence, and promote well-being within the meeting space.

Meeting Design: During the earlier phases of recovery, smaller local and regional events will thrive before national and international groups gather. PSAV has detailed three different design ideas to accommodate small to medium-sized meetings, incorporating multiple venue options with broadcasting technology.

Room Layout and Traffic Flow: Spaced out seating, floor maps, and decals guiding traffic are all part of the MeetSAFE guidelines in an effort to maintain proper social distancing.
Technology Considerations: Beyond traditional items like projectors and screens, items to support sound reinforcement, recording, web-conferencing, and digital tools for polling and Q&A should be considered to keep engagement levels high.
Cleaning Guidelines: Since the start of the pandemic, maintaining a clean and safe space has been of utmost importance. With technicians at the forefront, PSAV is educating team members on enhanced cleaning procedures. Tent cards will indicate when equipment has been cleaned, with multiple cleaning of high-touch items such as microphones, keyboards, wireless presenters, and markers.
 An overview of MeetSAFE guidelines can be found here, where you also can download the MeetSAFE Guidelines Playbook. For a shareable overview infographic, click here.
Together, we can meet again.
About PSAV
The PSAV family of companies serves as a global leader in event experiences, providing creative, production, advanced technology and staging services to help meeting professionals deliver more dynamic and impactful experiences at their meetings, trade shows and events. The team consists of approximately 14,000 professionals across 2,100 on-site venue locations and more than 50 regional warehouses. The company operates in more than 20 countries across North America, Europe, the Middle East, Australia and Asia. It is the trusted partner and exclusive on-site provider of choice at leading venues worldwide. PSAV was recently named to the Forbes 2018 and 2019 America's Best Employer list. The company is headquartered in Schiller Park, Ill.  www.psav.com.
Share this post: