6 Ways Associations Can Leverage Ad Retargeting Beyond Growing Event Attendance
By: Jeff Rose
Director of AMC Partnerships
Feathr


There's no sugar-coating it – times are really tough for associations. Between canceled or delayed events, sponsor and exhibitor drop-off, and other factors, many associations are left wondering how they'll stay afloat in the coming months, let alone thrive. 
But here's the key: instead of focusing on missed opportunities, shift your priorities and marketing goals to match what you can do right now. 
Now is a time when you can build trust with your members (and potential members!) by guiding them with insights and support. Now is a time to become the voice for your industry and position yourself as an essential resource for your audience when they need it most. 
Programmatic advertising is your secret weapon
As a quick refresher, "programmatic" refers to using software to buy and display digital advertising, rather than doing it through human negotiations or other traditional processes. It's a super-efficient way to get your messaging in front of new and existing audience members wherever they are on the web – and it's more applicable right now than it's ever been.
With health organizations and employers encouraging people to stay indoors and work from home, most of your audience members are spending a lot more time online. Programmatic advertising can help you pivot to meet them where they're at with messaging that's personalized to their needs. 
Your members, for example, want reassurance that they can lean on you for guidance and resources during this time. Potential members are looking for an industry leader they can trust, and they'll remember you when things go back to business as usual. Perhaps the ripest audience for your content is the people who didn't get to attend an event that you canceled or postponed.
Luckily, there are lots of ad campaigns you can run to address these needs and keep your association thriving while events are on hiatus, and most of them fall into one of these six categories: 
Covid-19 Response
Education
Engagement
Recruitment
Retention
Advocacy
Keep reading for some best practices for each category plus sample ad creatives and real campaign results from Feathr customers who have already used these strategies.
Short-staffed? We can help.
We create and run ad campaigns at a fraction of the cost of an agency.
As we move further into the "new normal" of 2020, the impact of Covid-19 is becoming clearer. However, there is still a great deal of uncertainty around how long this will last, and your members and broader audience need trusted sources of information on how to proceed in the meantime.

1. Covid-19 Response


Programmatic advertising can help you reach more people in your industry, sharing critical news, guidance, and best practices while also establishing your association as an essential resource.

Do this by promoting:
Accurate, up-to-date news from trusted sources
Best practices for your industry during this time
Resources or programs that could benefit your members and industry


Sample ads from Covid-19 response campaigns run by Feathr users:

2. Education: Promote online CE courses & learning opportunities
In the absence of in-person conferences or workshops, flexible options for professional development are more important than ever. Run ad campaigns to remind members of the value of your educational programs and keep them updated with messaging about new training opportunities, certification expirations, and special offerings.
Set yourself apart from others who offer the same courses by getting creative with your ads. Share testimonials from members who have benefited from your courses, or highlight a stellar teacher. And don't forget to make it easy to sign up by including key details and driving people directly to the enrollment page.
You can run ads to promote:
Live & on-demand webinars
Online CE courses
Virtual events
Certification prep and self-study materials
Try promoting these types of assets to people based on their engagement with your site. If someone visits your certifications page, retarget that person with messaging about the benefits of getting certified through your association. 
Or if you want to promote an upcoming webinar, retarget anyone who has visited a relevant page on your site, or even run an email mapping campaign to be sure your message is getting to your audience members in more than one way.


Sample ads from education campaigns run by Feathr users:

Engagement: A Quick Case Study
The Academy of Managed Care Pharmacy (AMCP) used Feathr to run a retargeting campaign to promote e-learning programs that are available to members. 
Results:
64,960 impressions
745 clicks
$0.37 cost per click





*Note: Since running these campaigns, AMCP has rebranded its marketing, which includes any ads run through Feathr.


3. Engagement: 
Showcase all of your offerings for both members and non-members
While engagement should always be a top priority, it can easily fall by the wayside when you're focusing on something more timely or exciting like an event. But with in-person events on pause at the moment, try to think of this as an exercise in finding new ways to reach your existing members and attract new members.
Many in your industry or profession might not be fully aware of the different programs, initiatives or products offered by your association. In addition to promoting continuing education programs like we discussed above, give people some more ways to engage – and you can even bring in some added revenue while you're at it. 
For example, if you have an online bookstore, use ads to drive members to that page to make a purchase. If someone looks at a specific book but then leaves, retarget them with messaging that's tailored around that topic. Or if you're focused on an important cause that relies heavily on donations, programmatic offers some great ways to keep those dollars coming in. Right now, people are looking for new ways to contribute and feel connected, so try to appeal to those emotions in your ads.
Use ads to promote:
Industry research reports
Newsletters, journals, magazines
Job boards or career resources
Book stores or product directories
Scholarships and foundations
Donation drives
Online member communities

Sample ads from engagement campaigns run by Feathr users: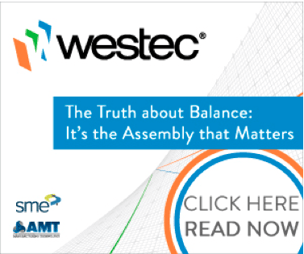 Engagement: A Quick Case Study
The Oncology Nursing Society (ONS) used Feathr to run an email mapping campaign to retarget industry professionals with a downloadable book.
Results:
15,867 impressions
86 clicks
$2.82 cost per click




4. Recruitment: Attract new members to join
Even if you've had to cancel or postpone a major annual event, the surge of visitors coming to check for cancellation updates provides a new opportunity to communicate the benefits of membership. Retarget those website visitors with ads about joining the association, and A/B test different messaging to different segments.
Email mapping (also called "CRM Retargeting") allows you to upload an email list and then run ad retargeting campaigns against that specific list. This can be very effective for reaching specific prospective members.
Combine retargeting with email mapping to reach non-members who:
Have registered for your events within the last year
Are subscribed to your newsletter or publication
Have participated in a webinar or CE offering
Were previously active members
Visited your membership page or other key pages
Engaged with your site multiple times in a short period


Sample ads from recruitment campaigns run by Feathr users: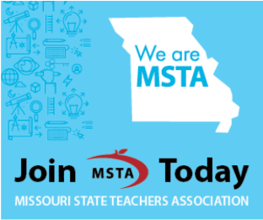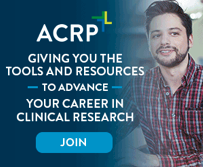 Recruitment: A Quick Case Study
The Association of Legal Administrators (ALA) used Feathr to run geofencing, keyword search, and retargeting campaigns to grow membership.
Results:
585,549 impressions
1,465 conversions
$53,071 ROI



5. Retention: Encourage existing members to renew now
Attracting new members is exciting, but don't forget about all the loyal members you already have. In addition to engaging them with content and learning opportunities, you can run ad campaigns simply to remind them that they need to renew their membership. A little nudge can go a long way here, especially if you're already taking other steps to support them through these difficult times.
Try running ads that contain:
Deadlines or special offers on renewal
New information about (or reminders of existing) key member benefits
Options to upgrade to a higher tier
Sample ads from retention campaigns run by Feathr users: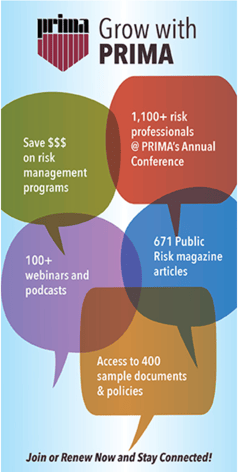 6. Advocacy: Influence policymakers & the public on relevant issues
Representing your industry and educating both government officials and the public on relevant issues is a key function most associations play on behalf of their members – and for some, this is now more important than ever.
Programmatic advertising – including geofencing, email list-matching, search keyword targeting, as well as website retargeting – can be used to amplify your reach. This can be especially useful for mobilizing members to take action, like signing a petition or calling a senator, if you run ads with the right messaging and a clear CTA. 
You can use retargeting to:
Educate and influence policymakers, elected officials, and government administration
Grow public or industry awareness around a specific bill or issue
Advocate for action – like signing a petition or contacting a senator
Sample ads from advocacy campaigns run by Feathr users: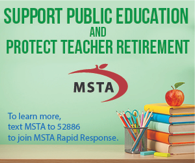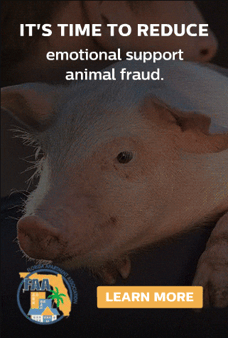 Advocacy: A Quick Case Study
The Florida Apartment Association (FAA) geofenced the Florida State Capitol building with ads related to a variety of issues, including affordable housing tax incentives and emotional support animal fraud.
Results:
20,498 impressions
71 clicks
$2.02 cost per click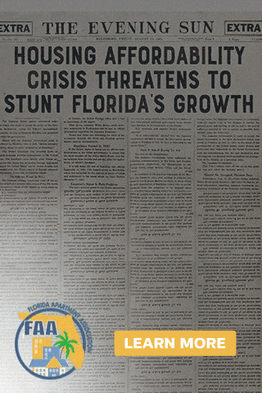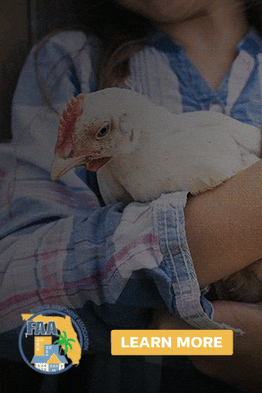 ---
Keeping things moving... 
Even though it might seem like the whole world is on pause right now, it's important to find ways to still reach your members and broader industry. Use programmatic ad campaigns like retargeting and email mapping to reach your audience wherever they are, through as many different formats as possible. They'll be looking for guidance and resources in the coming weeks, so make sure your association is stepping in to deliver
Share this post: